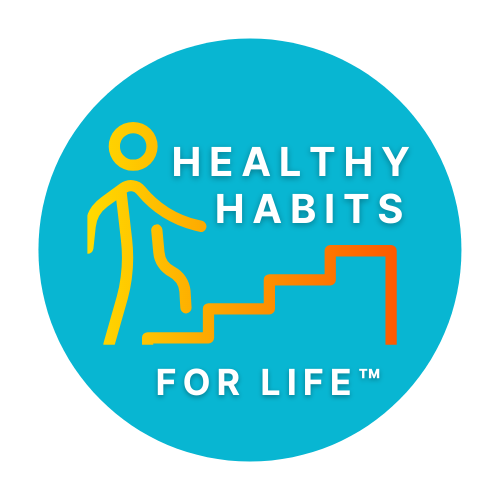 Healthy Habits for Life™️ is a 6-week educational course that focuses on the non-nutrition areas of our life that impact daily mood, energy, focus, and so much more! We all know that sometimes creating & being consistent with habits can be set aside with the demands of life; this group class is set up to support and guide you in building a healthy relationship with habits and your health!
Visit Health Habits for Life™️ Website Here
Healthy Habits for Life™️  also introduces and encourages open discussion on simple and effective strategies and tools for change! (Meets 1x week for 6 weeks; each class is 45-60 Minutes)
Topics & What's included
  Hydration, Sleep, Movement, Time Management (2 Parts)
Participant materials, worksheets, and unlimited email & text support are included!
The goal of the Healthy Habits for Life™️ program is to create sustainable long-term habits to meet you where YOU'RE at in life; a great way to support your relationship with health!
Investment $175 $85 (Introductory Price)
Upcoming Classes
Starting Thursday January 12th 6-7pm PST (Held Virtually)
OR
If you have a group of 3+ people wanting to go through it together then send me a message through my Contact section to get set up! (Held virtually at this time unless prior arrangements made)